Quench your body's thirst with The Body Shop's Special Edition range of cocktail-themed products.
The tropical Piñata Colada range has an irresistible scent of crisp coconut water and freshly-pressed pineapple. The stimulating Virgin Mojito range has a zingy fragrance from extracts of mint and lime.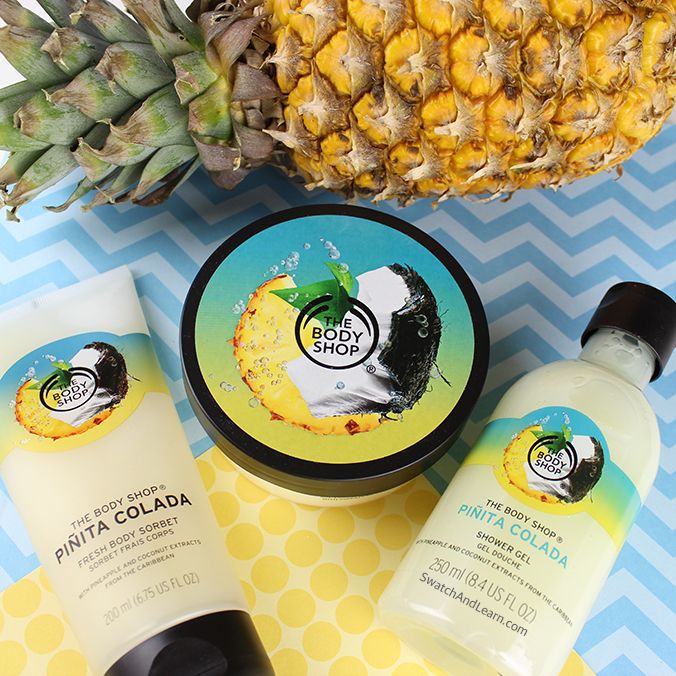 Each deliciously fruity range has five products to choose from:
Body butter: the light texture of this butter hydrates your skin for up to 24 hours
Body scrub: lift away your dead skin cells with these refined scrubs that contain real shredded coconut shells or extracts of Caribbean lime and mint
Body wash: the soap-free shower gel leaves your skin feeling revitalized
Body sorbet: the refreshing, fast-absorbing sorbet melts into your skin as a lightweight moisturizer
Gift set: inspired by sun-splashed Caribbean islands, the Piñata Colada Hola Happy Hour gift set includes shower gel and body butter while the Virgin Mojito Treats gift set includes shower gel, body scrub and body butter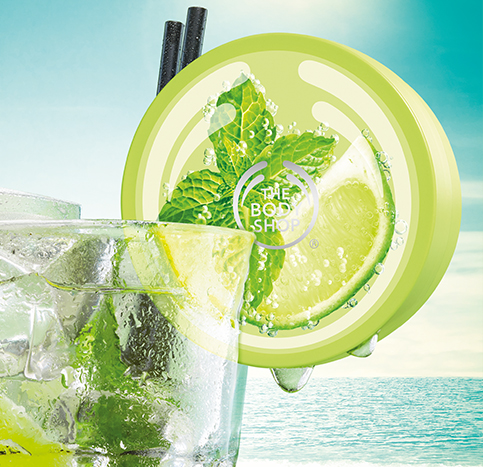 Cool down in a heatwave with these refreshing, uplifting tropical fragrances. Be prepared for summer — click here to get your tropical body cocktails now!
No animals got tipsy testing these products
100% vegetarian