Remember this petition to save Gajraj the elephant at the beginning of May?
'Help Free This Dying Elephant'
Gajraj had been held captive for 51 years after being stolen from his family at just 12 years old. Now aged 63 and no longer of any use to his captor, he had been left to die alone.
He needed urgent veterinary care for his raw wounds, painful abscesses and broken toenails, and his behaviour of bobbing his head and swaying back and forth showed signs of severe distress.
Concerned People Like You Came to the Rescue
After more than 200,000 people joined PETA India and its international affiliates in the campaign to free Gajraj, the Maharashtra Forest Department unchained him yesterday!
Having been chained near the popular tourist spots of Yamai Devi temple and Shri Bhavani Museum for more than 50 years, Gajraj the elephant can now look forward to spending the rest of his life in freedom at the Elephant Conservation and Care Centre (ECCC).
The ECCC is in Mathura and is a collaboration between Wildlife SOS and the Uttar Pradesh Forest and Wildlife Department.
It Wasn't an Easy Rescue
Despite the decision by Maharashtra Forest Department to free Gajraj, there was considerable opposition when the rescue was underway.
Hundreds of local villagers protested who were misguided in the reality of Gajraj's situation. His mahout even threatened a mass suicide with other protesters.
PETA India veterinarians had previously ascertained that Gajraj's custodian and mahout had both failed to keep even the most basic of healthcare records for the ailing elephant, such as deworming, treatment and vaccination records.
These findings were confirmed by Maharashtra government-appointed veterinarians. Judging by Gajraj's bad condition, this added to concerns that he hadn't actually received any care in years.
Gajraj Takes His First Steps Towards Freedom
These pictures show Gajraj's recue, with his first steps taken towards his new life of freedom and happiness.
After he has been given the vital veterinary treatment he needs, he will be introduced to other elephants at the sanctuary. After so many years alone, Gajraj will finally be integrated into an elephant population.
Thanks to everyone who got involved, Gajraj can now enjoy the rest of his life in comfort and safety with his new elephant family.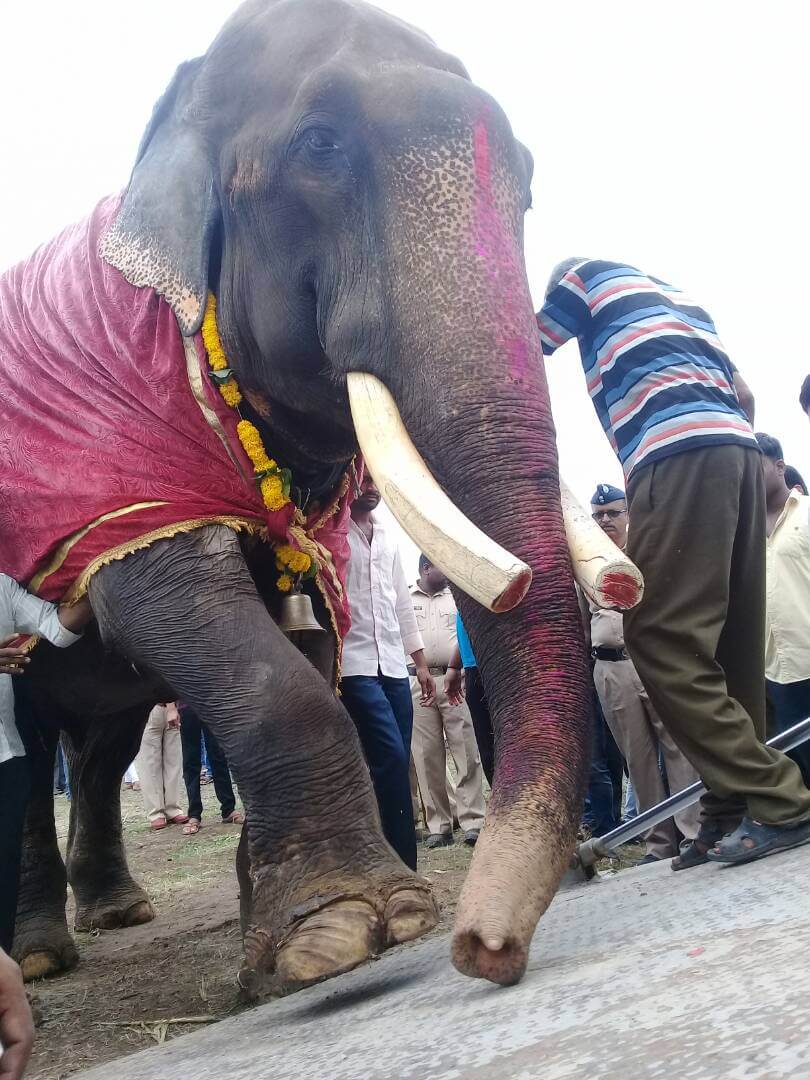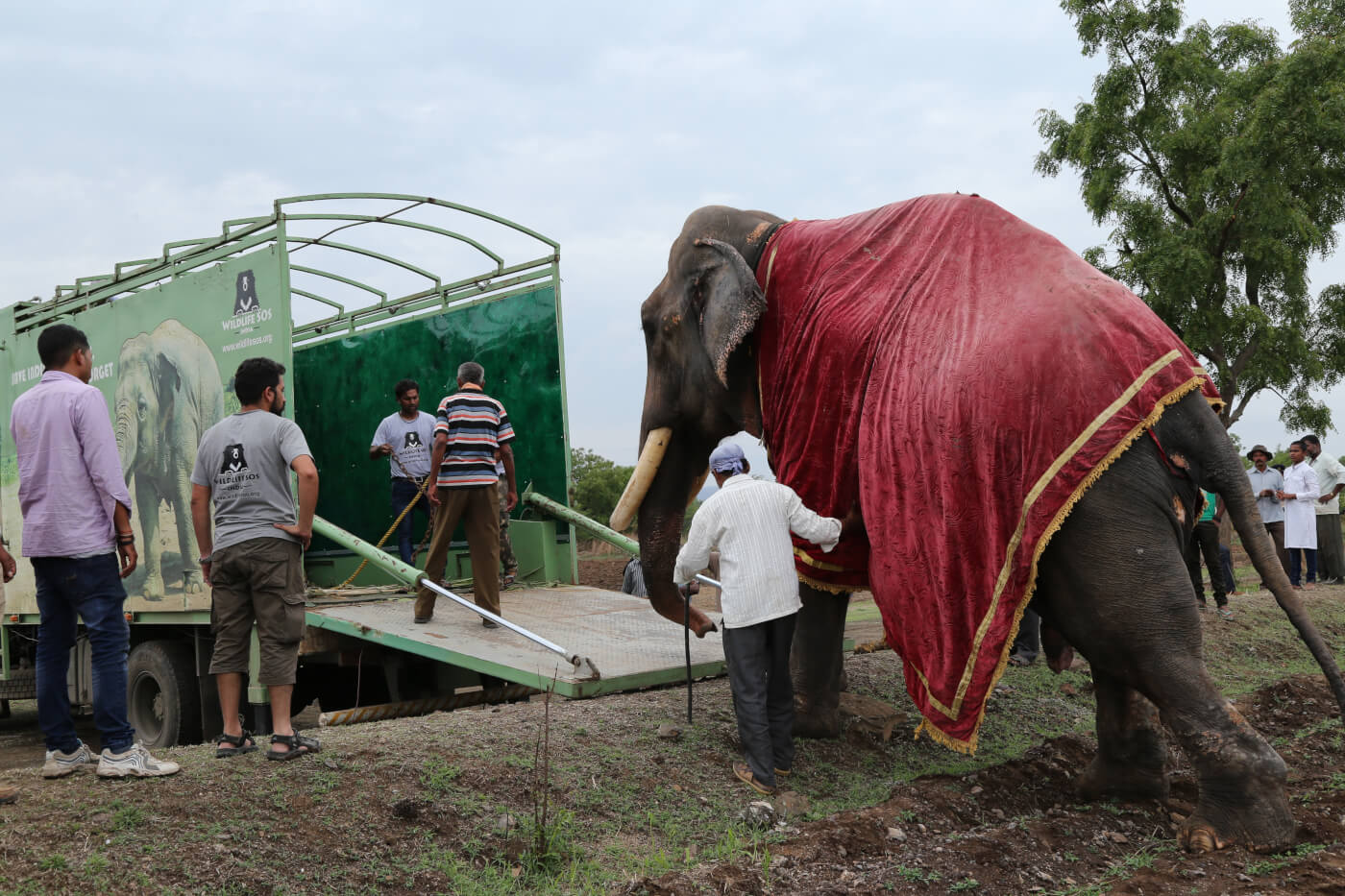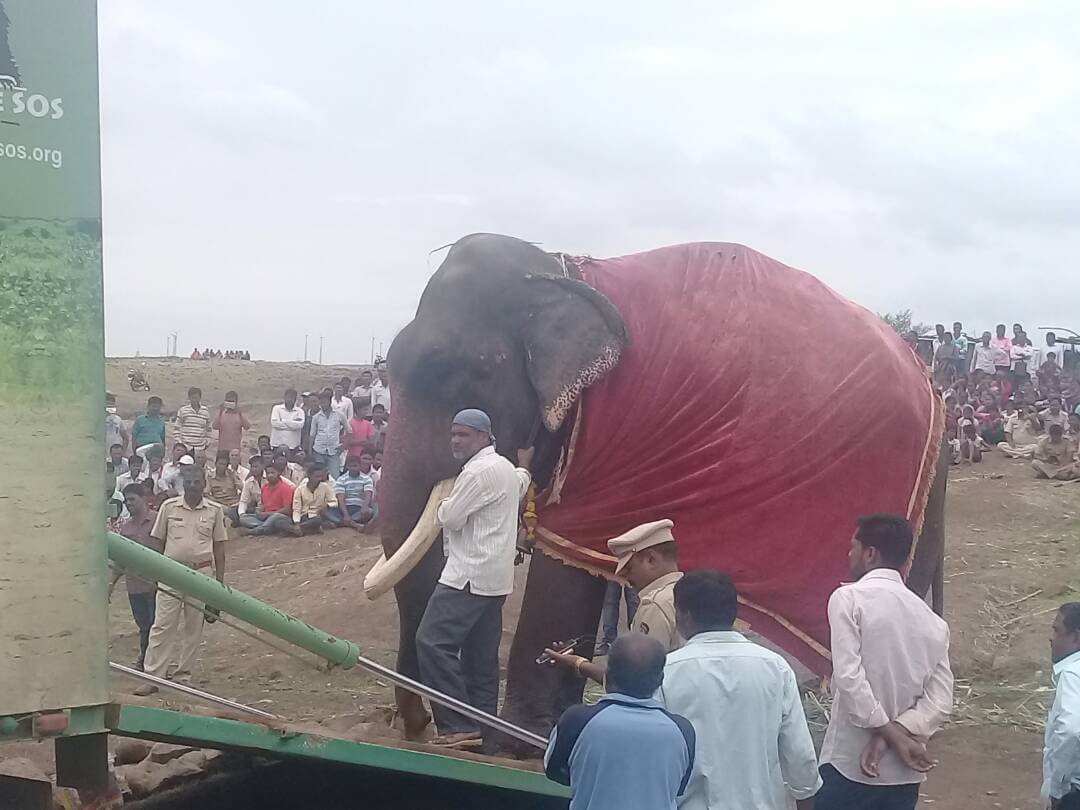 Photo credits: PETA India